Description
If you want to give a gift to your daughter or your partner on her birthday, this giant Teddy cuddly toy is the best choice. She will be happy with it.
This teddy bear, also called a teddy bear by children, or toutou in Quebec, is a toy in the shape of a teddy bear. This is a traditional form of plush, stuffed with cotton.
It is as comfortable as a mattress, stimulates children's imagination and gradually helps them to explore the world with confidence.
Why do we offer a giant comforter to a woman?
No girl or woman can resist this creature with soft eyes, his touch is irresistible and his large size gives a sense of security when he is hugged. So consider offering a love teddy bear as a Christmas, birthday or Valentine's Day gift.
If you want to impress your girlfriend with an original gift, that she has never received on her birthday a giant teddy bear , then do it now!
The giant teddy bear will always be admired by the female sex, we conducted a survey of 1000 of our customers about original gift ideas. And it turns out:
« 80% of women say that the plush toy is the best romantic gift, they appreciate receiving such a gift on all occasions. » The remaining 20% ​​of customers prefer other types of products.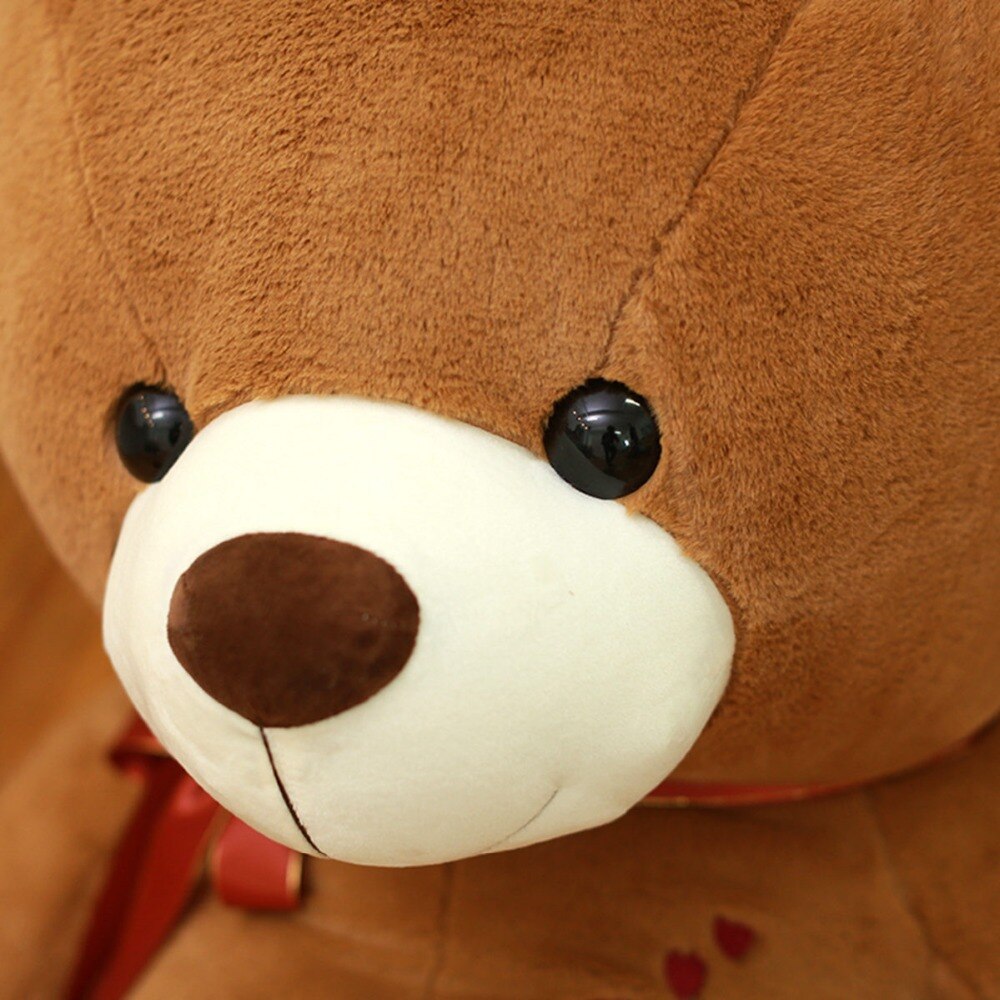 Another survey done on stuffed animals and teddy bears shows that: « 50% of customers chose the giant comforter, 30% admire the elephant stuffed animal while 10% like the giant 1.5m stuffed animal ».

Teenagers are not left out. They can also use it as a cushion or decor. He's a real hugger.
Do you know that  » arctophilia  » is the art of collecting teddy bears, Towards the end of the 20th century, according to Wikipedia… So the weakness for teddy bears is not new!
Why give a giant teddy bear to a child?
It is in the period of childhood that children develop their way of being and shape their personality.
And nothing better than to develop this personality by interacting with something or someone. In the case of children, the most common interactions involve toys, especially stuffed animals. Then choose a giant plush that will remind them of the sweetness of their mothers.
According to specialists  : "Children generally project their emotions into giant teddy bears, it brings the feeling of tenderness, affection. By interacting with a giant teddy bear, the child becomes calmer, calmer. »

It's a timeless gift, so can be used whatever the season. We tested it, all you have to do is place the order.
Tight against your child's body, the plush will help him fall asleep. Soft, decorative and attractive, you can choose it according to the colors and theme of the baby's room. Choose without hesitation the giant cuddly toy or the giant unicorn soft toy to help your child develop his imagination, he can assign him the role of a pet friend.
If you are looking for a birthday gift, Valentine's Day gift or wedding anniversary gift, get this giant teddy bear , for sure, the recipient will be delighted.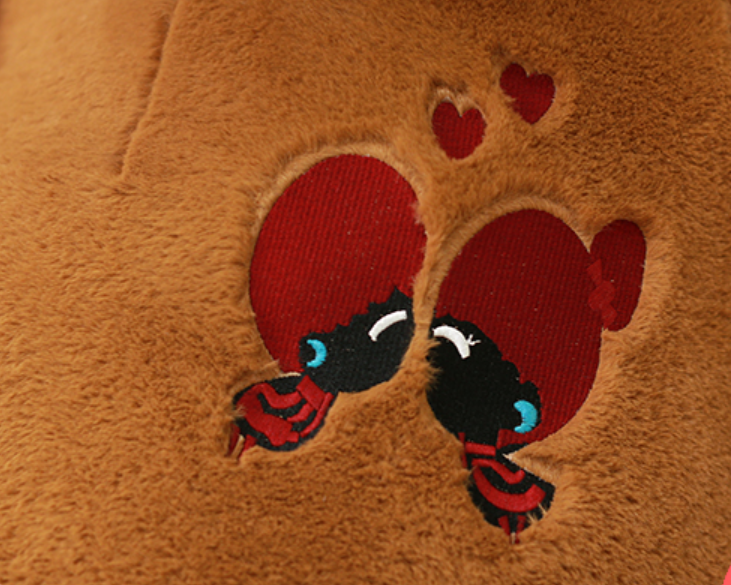 Technical sheet :
Material: High Quality PP Cotton

Size: 60cm, 80cm, 100cm

Color: Blue, White, Brown, Light Brown

Packing: 1 x Teddy Bear Plush Toy

Item Type: Animals

Filling: PP Cotton

Type: Plush

Gender: Unisex
LA SÉCURITÉ D'UN MEILLEUR AMI CÂLIN
Les animaux en peluche peuvent parfois être une source de confort et de sécurité pour un individu. Apportons ce confort dans la vie de votre bien-aimé grâce à notre collection en peluche.
L'EXCITATION DE JOUER
Laissez libre cours à leur imagination avec les bons copains de simulation ; imaginez toutes les possibilités avec l'une de nos collections de peluches. Ils sont doux, spongieux et tout simplement câlins.
N'avez-vous jamais eu envie de serrer dans vos bras un ours en peluche géant ? C'est votre chance ! Il est la combinaison parfaite de confort et de plaisir ; après tout, qui ne veut pas d'un ours géant à câliner !